flawed_karma
All posts about River may be directly quoted to your LJ if you're updating for donors/friends. Or you can tell them to friend me and they'll go on the River Recovery list, they'll be free to look up old River tags, etc.
River's ear post-op (under cut for the squeamish)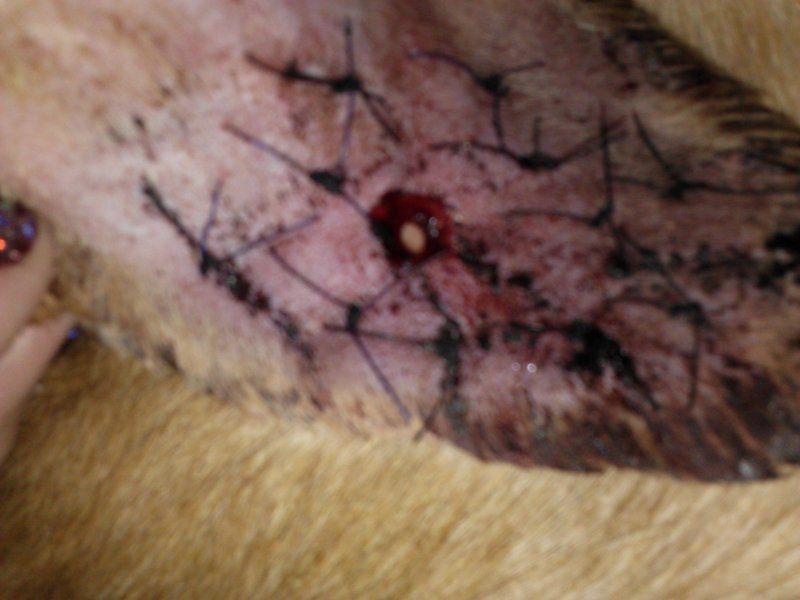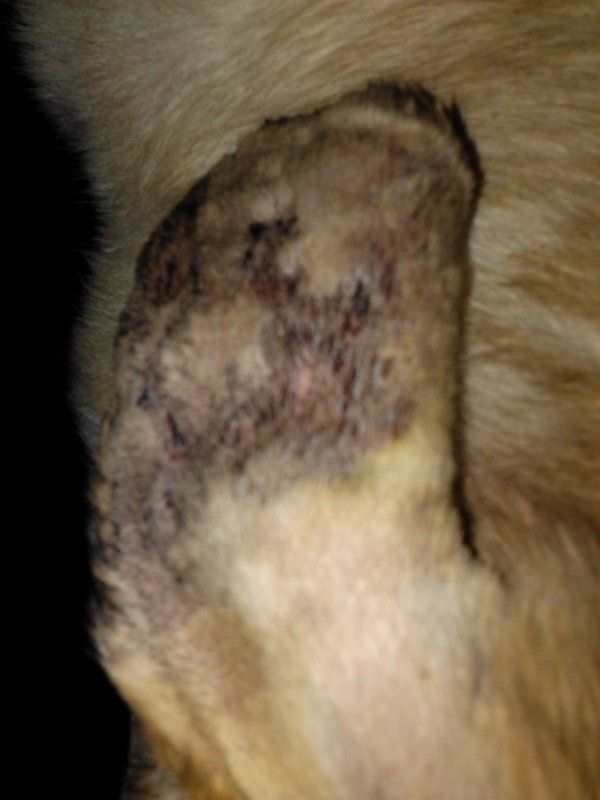 Thanks to everyone who has donated, sent thoughts, prayers, emails, offered comfort, shared stories of their own dogs and their aural hematomas and told me about how they or someone they knew/loved had a service dog and knew how vital River is to me.
So thanks, everyone.
Since no one wants to be paid back, River and I will continue to sell belly rubs and send this money to various licensed non profit charities, or concentrate on a single cause such as Canine Companions for Independence or The Guiding Eye or some other assistance charity.
Thank you for everything. You have no idea how much the generosity of random strangers has helped make a terrifying time easier.
Any monies left over once she is proclaimed healed and the stitches/drain removed will be donated to the Bruiser Memorial - A non-profit foundation to raise money to combat and eventually cure canine cancer.
There are no words eloquent enough, thoughtful enough or even grateful enough for me to thank you. So once again, thank you for your support of all kinds. I doubt I could have made it through all of this without each every one of you.
So thank you, from the bottom of my cold, miserable and blackened heat,